Commercial Roofing
Van Derhoof Roofing's roots started as a commercial roofing company when it was just a simple hot tar and stone application.  
This process was the only feasible way to provide coverage from the elements and keep your business, factory, or home dry.   As times have changed and technology has advanced, so has Van Derhoof Roofing and its employees.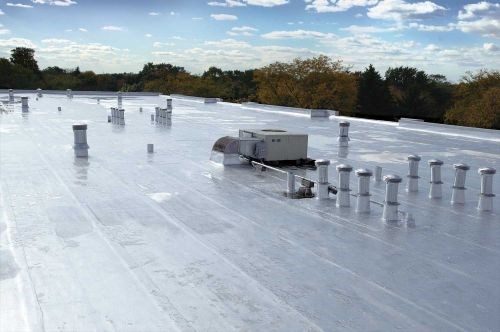 Our commercial roofing crew is factory trained and insured to install many different flat roofing products and our certifications can provide your building, in most cases, with a 20 year manufacturer material warranty.   One of the best and longest lasting products is a modified bitumen roof system.  This product is great to use in commercial spaces where there is no pitch to the roof as well as on many houses where there is persistent ice back up on a flat roof over a heated living space.   Van Derhoof Roofing's commercial crew is also factory trained to install TPO single ply low sloped systems, Tapered flat roof systems, and EPDM glue down or mechanically fastened single ply rubber.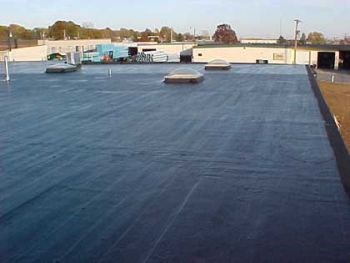 Each of these products is specific for your needs and we will take the time to help you decide which product would be best for your buildings application.  At Van Derhoof Roofing,  we are not interested in "putting a new layer on your roof", we want to provide you with the best product  for your building and to solve your leaking issues so you don't have the same problems again.