Residential Roofing
Van Derhoof Roofing Co. can do any residential roofing project that you have. There is not a job that is too small or too large for us to handle!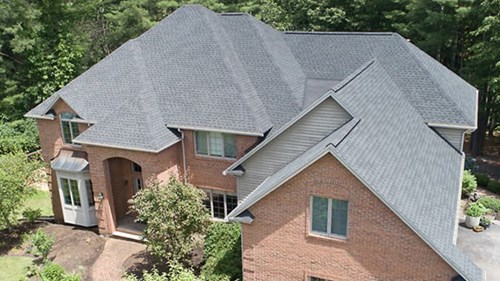 Roofing Services
Shingle installation
Shingle removal and replacement
Roof replacement
and more
The Reliable Roofers for Shingles
We offer complete shingle tear-offs which is necessary to meet the GAF shingle manufacturer's warranty standards and in most cases, is mandatory to meet NYS Building Codes.
Why Choose Van Derhoof?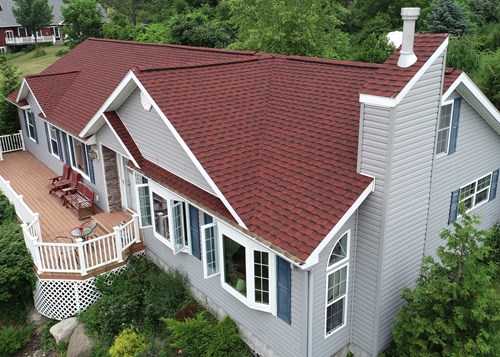 Trained & Certified Roofers
Our Van Derhoof Roofing crews are GAF factory trained and certified to install your new roof system based on all of GAF's specifications. With this training and certification, Van Derhoof Roofing can offer you warranties that no other company in the Central New York area is authorized to offer. We can offer lifetime material warranties and 25 year workmanship warranties backed by GAF Inc., an American owned company doing business since 1886. We install a wide variety of shingles, including designer shingles to add some distinctiveness to your home's character. All of these qualities are another reason Van Derhoof Roofing is your safest and best choice for all of your roofing needs.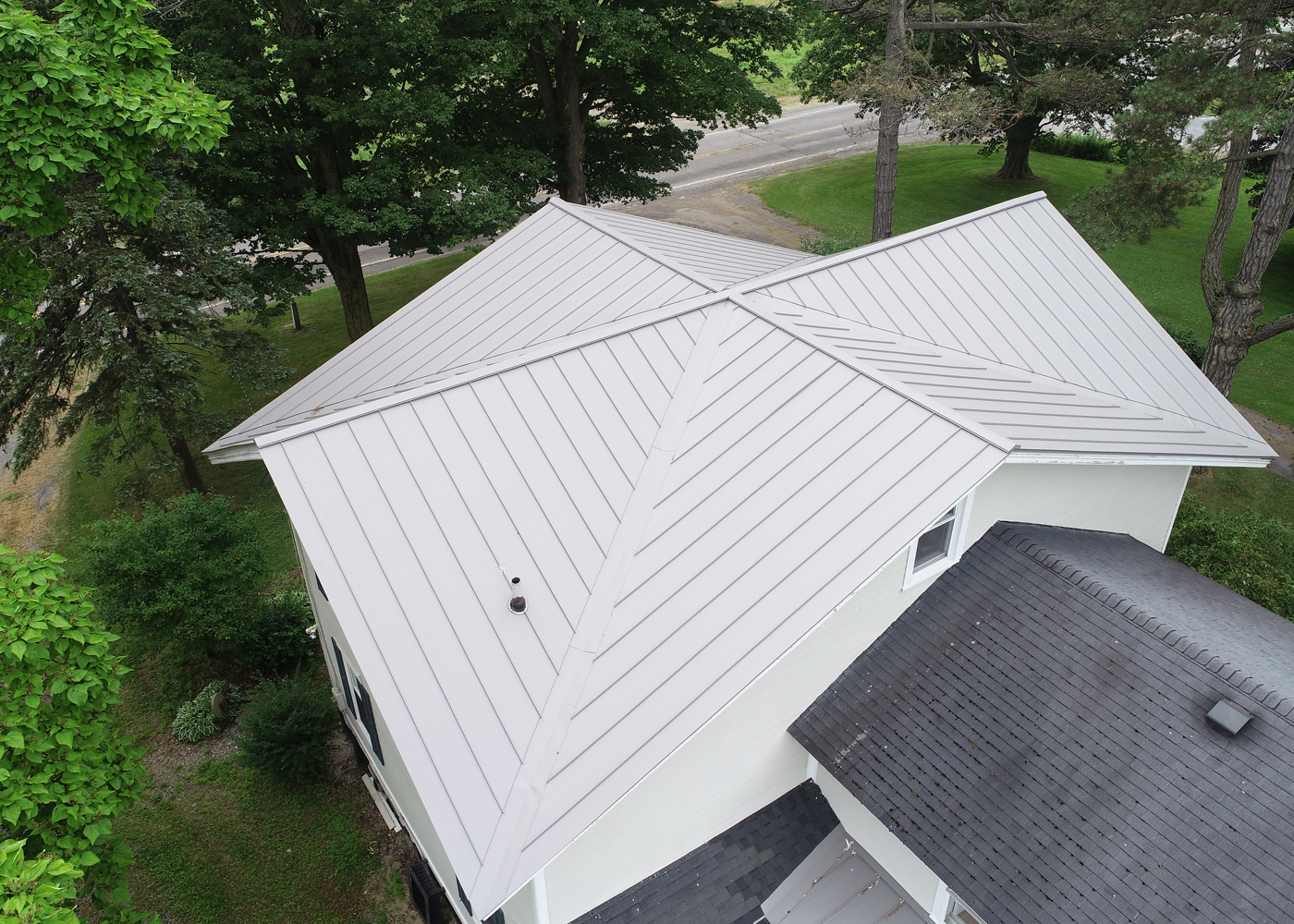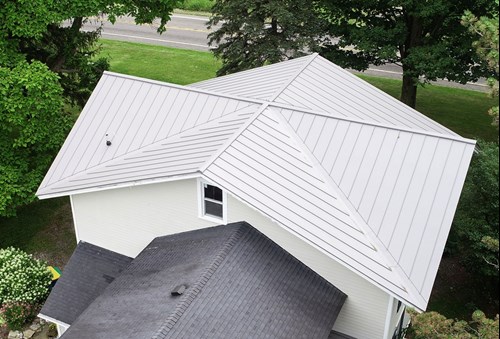 The Metal Roofing Experts
If you like the look of a metal roof, our crews are professionally trained to install a wide variety of metal roofing the proper way. Van Derhoof Roofing offers a diverse selection of colors and styles that we install in compliance with all of the manufacturer's installation guidelines. Following the manufacturer's directions will ensure that your metal roof will meet the metal panel's life expectancy and provide you with the best protection against leaks and blow-offs.
The Trusted, Insured Roofers
Van Derhoof Roofing has all of the necessary insurances to protect every homeowner if an incident may occur while we are on your property and working on your project. Our men are covered by NYS Worker's compensation and you and your possessions are protected by our liability policy. We can provide you insurance papers with you and your address as a secondary insured to ease your mind. Knowing that in the event of an accident, you are protected and so are the men we have working for us, is another way Van Derhoof Roofing Co. is the safest choice for all of your home's needs.
The Clear Choice for Roofing Companies near Syracuse NY
"Our roof was installed on time, efficiently and correctly. The employees are all friendly and courteous. The pricing is competitive compared to the other quotes we received. They conducted themselves in a knowledgeable and professional manner. The work plan was explained in detail and proceeded as advertised. The roof work is quality and looks great. They were very conscientious about clean up and we had no debris or nails around the house. We are satisfied with their work and recommend Van Derhoof Roofing Co to others."
- Rick, a satisfied Van Derhoof Roofing customer